Test drive the new 
Dual Motor All Wheel Drive Tesla at our 
319 West Lake Boulevard Office on
* Saturday May 30th *
Stay tuned for event details!
TESLA CHARGING STATIONS AT OLIVER LUXURY REAL ESTATE
319 WEST LAKE BOULEVARD
TAHOE CITY, CA  96145
2 HIGH POWERED LEVEL 2 CHARGING STATIONS
Complimentary to the public
Open 24 hours, 7 days a week for your convenience 
During "National Drive Electric Week" we unveiled two Tesla charging stations at our 319 West Lake Blvd location. Plans are in action to install additional stations at its downtown Tahoe City location in the coming months.
Tesla's recent addition of a supercharging station in Truckee, with existing charging stations at Cedar Sport Hotel in Truckee, Squaw Valley Ski Resort, the Hyatt Regency Lake Tahoe in Incline, Harveys Lake Tahoe in Stateline, and Diamond Peak Ski Resort, brings Oliver's new charging station on the west shore conveniently into triangulation for energy access for the electric-car community.
With the renovations underway at its newest location at 660 North Lake Blvd, Oliver Luxury Real Estate continues to be a pioneer in renewing and investing in the local community.
"I am very proud of what we're doing to help enhance Tahoe City in a positive way. We have a wonderful community here, my family and myself are honored to be part of it. I have been fortunate to be able to raise my children in this incredible environment, " said Michael Oliver, Broker-Owner of Oliver Luxury Real Estate. The Oliver stations provide the highest power level 2 Tesla charging solution available at no cost to the public.
"Vehicle emissions are one of the largest pollutants to Lake Tahoe and the Basin as a whole. We want to be proactive in ensuring that what we have today remains available and pristine for those living here after us," said Vanessa Guajardo, Oliver Luxury's Marketing Director.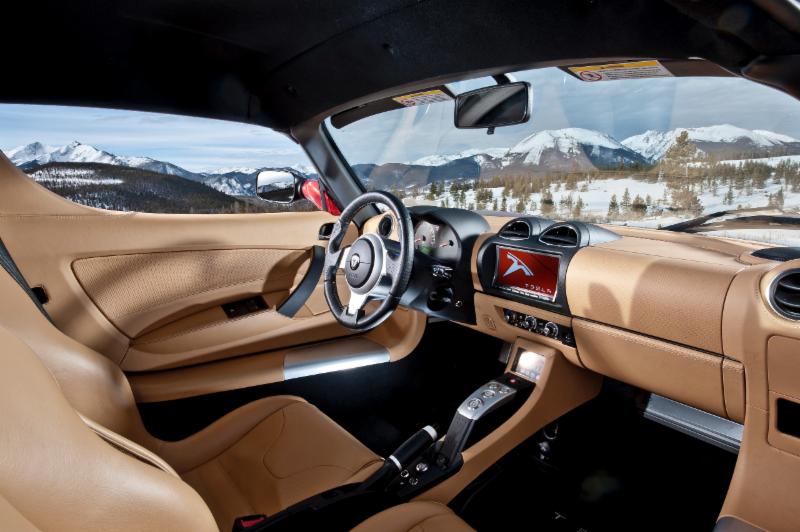 This new Tahoe City charging station counts itself integral to Tesla's goal of catalyzing change in the industry and accelerating the world's transition to electric mobility with increasingly affordable electric cars.
"We welcome the business created by the Tesla Motors technology and would like to compliment Oliver Luxury Real Estate on making this investment in a green energy solution," said Barry Thys, Owner of Squaw Valley Electric, the installation company on this project.
The announcement  that Tesla Motors is building its new battery plant in Reno, is confirmation that the Lake Tahoe region is becoming prime Tesla-country.
"With San Francisco and the larger Silicon Valley region representing a large population of Tesla owners, Tesla's presence is rapidly growing in Tahoe," said Broker Associate Darin Vicknair. "In order to accommodate clientele, we wanted to join in the act of 'electrifying' Lake Tahoe."
At Oliver, the use of wind-powered, recycled, biodegradable, and sustainable materials are implemented wherever possible. According to Guajardo, the electric car phenomenon is inspiring and Oliver is passionate about being a part of the movement; anything that can be done to help lessen the environmental impact of cars in Lake Tahoe is a benefit to the community.
"I believe taking a conscious approach in everything we do is imperative," said Guajardo.
According to the Tesla Motors second quarter 2014 shareholder letter, Tesla customers have now driven the Model S for 394 million miles globally, saving nearly 18 million gallons of gasoline. Since inception, Tesla customers have driven for free nearly 32 million Supercharged miles, the same distance as traveling to the moon and back, 65 times!
#tesla #luxury #luxuryrealestate #tahoerealestate